Why market a single site, when Benedict can give you your own part of the internet ...
Looking for a high visibility online presence using an agency where you are not just another number?
Welcome to Benedict, an SEO Agency run by one of the U.K.'s top SEO consultants. Benedict Sykes heads of the team of five SEO consultants, based in London. With a with a combine SEO experience of over 22 years and a skill set that includes optimisation, copywriting, web design and web development, there is nothing that his team cannot put their hand to.
Used by a number of top SEO agencies
Used on a white hat basis by a number of top SEO agencies, Benedict has one of the most enviable track record of any UK SEO consultant. If successful SEO is quite simply delivering the best results for clients keywords, then his SEO results speak for themselves. If you are an Agency that is looking to outsource your organic search then please call 020 8879 4430.
creative Internet marketing
With a client retention ratio of over 92%, we seek to form long-term relationships with clients.
One of the benefits our clients receive is our creative Internet marketing strategies, that include a range of supporting websites, traffic funnels, on theme directories and permanent back links. Also included are bots to crawl the web and retrieve information to scraping product sites. All of this combine create a rock solid foundation for SEO success.
Advantages we have over all competitors
One of the advantages we have over all competitors, large or small SEO agencies, is that we have created a network of over 3000 websites that we control and publish. A number of these websites are used to kick start new client campaigns and to drive immediate traffic to client sites. Click here to read more on our take on marketing your website, you may find it very different to what is currently on the market.
May I take this opportunity to welcome you board. You will be in good company. Our clients include businesses which been in existence for over 200 years, large-scale ecommerce sites and a number of businesses that require specialist SEO knowledge to compete for highly competitive keywords.
Please feel free to read our SEO case studies, please note that in all case studies Google search results, can be backed up by testimonials and verbal confirmation (with permission) from the relevant client.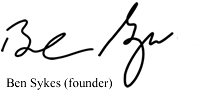 Read more on how we can improve your web traffic and boost those all important sales?



Advice and help Advance web marketing strategy Goals and target orientated
Costs start at as little as £800.00 per month. Prices are calculated on the amount of time required to achieve your goals. More competitive keywords require more content, more links and keener optimisation All of this takes time. Example to succeed to obtaining a #1 position for "tax relief" cost approximately £800.00 pcm for five months. Remember we do not force our clients into annual contracts and all of our work is reported on monthly, outlining exactly what we have done and why. For more details please call 020 8879 3340 and you be the judge on whether or not we are best suited to help you with your marketing.
No social media here, we have found that it does not work B2B and has only negible effects B2C. We have likened it to trying to sell to people sitting in the pub, an upward struggle!
UK Address: The Glass House | 177-87 Arthur Road | London | SW19 8AE | +44 (0)20 8879 3340 find us
Privacy Policy | Terms of Use | Partners | Product Terms & Conditions | Site Map | 2013